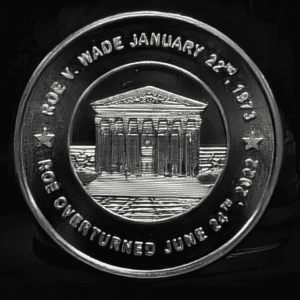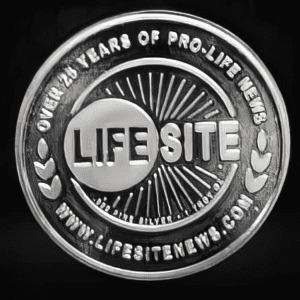 LifeSite Collectible Silver Rounds
Celebrate and remember the momentous occasion of the overturning of Roe V. Wade with collectible silver rounds from LifeSite.
These rounds are .999 pure silver each and have a stored value of 1 troy ounce of silver.
Custom-minted by Saint Joseph Partners, LifeSite's trusted source for precious metals, these commemorative rounds also celebrate LifeSite's 25-year legacy. Each silver round purchased helps LifeSite continue our pro-life and pro-family mission.
This first-edition LifeSite silver round makes the perfect gift for those who are precious-metal collectors, avid about American history, or passionate about the pro-life movement.
Supplies are limited. Get yours today!
Clicking this button will take you to Saint Joseph Partners' website, where you can securely check out and wait for your beautiful brand-new silver round to arrive discreetly at your door. Shipping and insurance rates apply.
Currently only available in the United States.